Virtual meetings are so useful that they'll save you time and money in almost any business meeting scenario—as long as you have the right tools. Fortunately, there are plenty of great online meeting platforms available to help you streamline meetings and contact your clients. These meeting platforms allow you to host virtual meetings with video conferencing capabilities from anywhere in the world. They also help users manage the details of upcoming meetings, send invitations, share documents, and store records on file for future reference. Whether you need an audio-only service for teleconferences or a feature-rich platform for video calls for your coaching business, these 3 online meeting platforms will be enough to keep you connected with your clients anywhere in the world.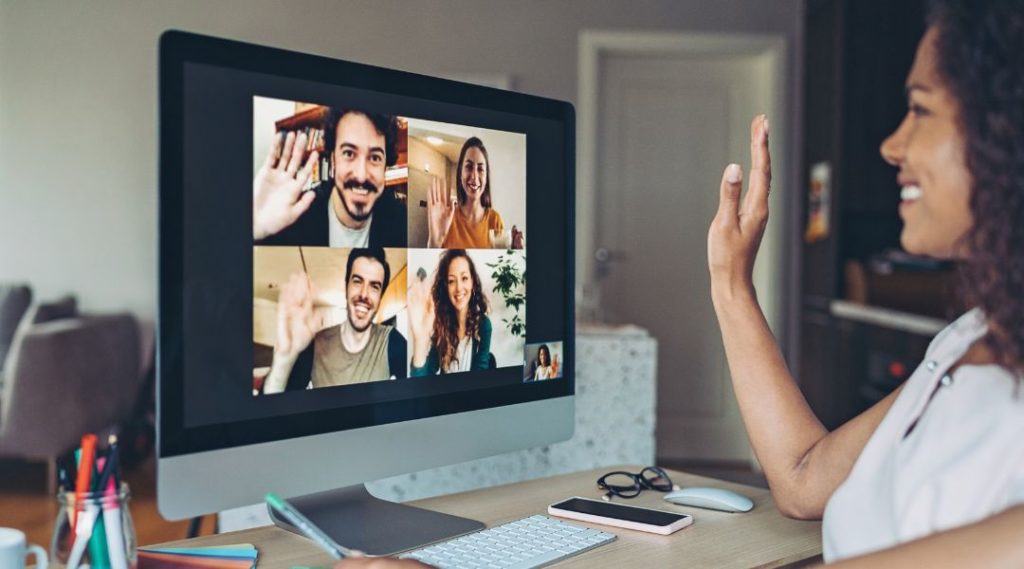 1. Zoom
A Zoom meeting is probably the best way to connect with your clients for a formal or informal conversation. Zoom is one of the most popular video conferencing tools on the market, and it's free to use up to 40 minutes each session. You can use Zoom to schedule a meeting between two people, or you can use it to host a virtual event with up to 100 participants for free. If you need more advanced features, you can subscribe its Pro plans. Whether you use its free or Pro plans, it lets you record your online sessions so that you can send the recordings to your clients after your meetings.
Zoom has mobile phone apps as well as PC or Mac softwares. The participants can join the meetings from both smartphones and computers easily.
Click to visit its official website: Zoom
2. Microsoft Teams
Microsoft Teams is a workplace collaboration tool in Microsoft's Office 365 suite. Teams can be used by individuals or organizations of any size and are meant to replace email and other traditional collaboration tools. There are several different ways that Teams can be used, including phone calls, text messaging, video conferencing, and more. Microsoft Teams is available for both PC and Mac computers, as well as for smartphones, tablets, and other mobile devices. In addition to being able to share documents and collaborate on projects with coworkers and team members, Teams can also be used for "chats" with clients or customers. These chats allow people to have one-on-one conversations without having to go through the whole process of sending an email or making a phone call.
Click to visit its official website: Microsoft Teams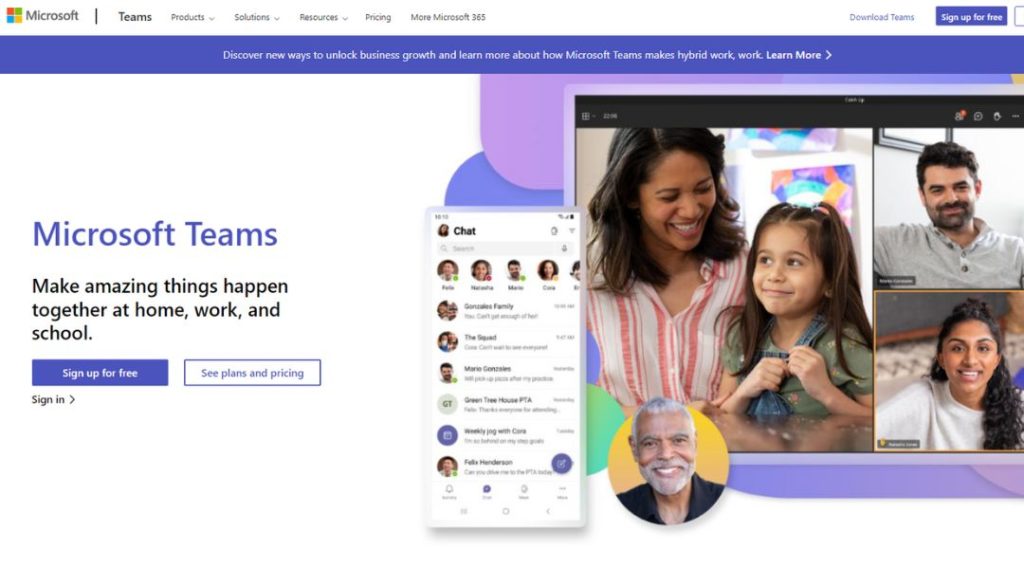 3. Google Meet
Google Meet is a web-based video conferencing solution that lets you join a meeting in a browser, desktop, or mobile app. It's perfect for remote collaboration when you can't meet in person. Google Meet is integrated with Gmail, so you can just click "join" in a message and be connected. However, although you need a gmail account to create an online meeting with Google Meet, your clients do not need a gmail account to join your meetings.
You can also use it with Google Calendar events to invite people to or set up meetings on the fly. There are no setup or maintenance costs, so it's very cost effective. It's easy to get started. Just sign up for a free account and you're ready to go! For business users, there are free plans available too.
Click to visit its official website: Google Meet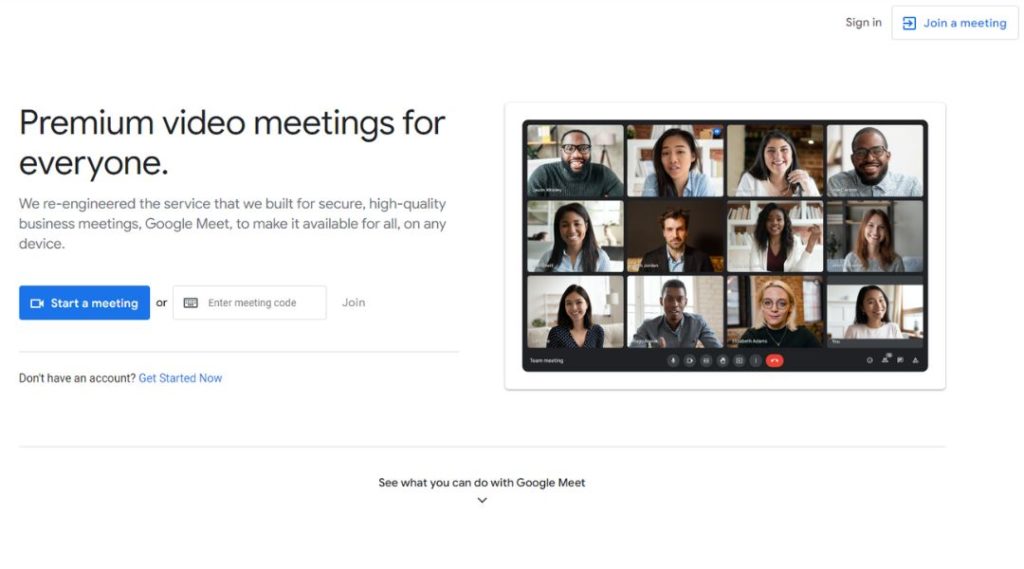 3 Best Online Meeting Platforms
These different online meeting platforms have different strengths and weaknesses. It is important for you or your businesses to know which platform meets your needs best. In my opinion, Zoom is the best as it lets you record your meetings online easily. If you need help, please leave a comment below or contact me.