Online scheduling apps are a great resource for scheduling meetings quickly and easily. These apps allow users to search for meeting spaces and peer-book appointments. Online booking apps can also be used to create a variety of event formats, including conferences and workshops. These apps can be connected to your Google or iPhone calendar so you can get notified each time somone books a meeting with you. You can also use these scheduling apps to offer free consultation calls. Here are the 3 best online booking calendar apps: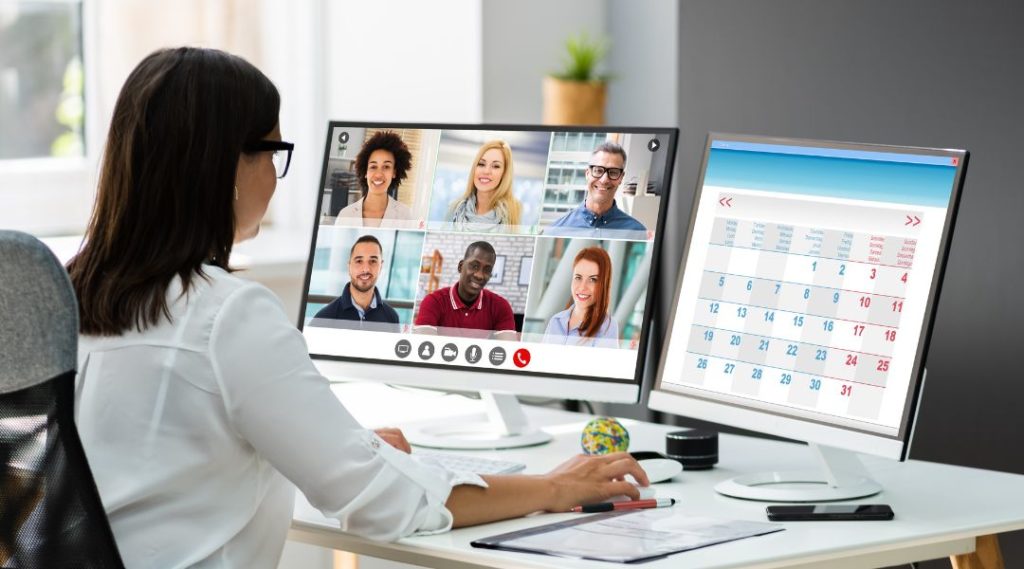 Calendly
Calendly is an online appointment system that allows business owners to track and manage all their appointments. Additionally, customers can book appointments online and send invitations to other team members. The app is incredibly easy to use, with some of its more useful features including the ability to add notes, set recurring appointments and create invoices. There are also automated appointment reminders that can be set up easily. By the way, Calendly has Android and iOS apps which make things even easier for you.
Calendly has both free and paid versions. Its functional free plan comes with nice user experience, so if you are a startup founder, bootstrapping your way up, you can give it a try: Calendly
HubSpot Meeting Scheduler
HubSpot Meeting Scheduler is a scheduling and collaboration tool that provides teams with full control over their meetings. The app allows users to create meetings, add attendees, and manage attendance. Users can also assign tasks and create agendas, share materials and also set reminders. If a user needs to keep track of their meetings, they can create a calendar view of their schedule with a drag-and-drop interface. For those looking to create a more robust collaboration tool, HubSpot provides a range of business solutions that can be integrated into the app's functionality. In addition, you can connect your Google or iPhone calendar to synronize your appoinments.
HubSpot offers both free and paid options to meet your demands. Its free option is enough for most users: HubSpot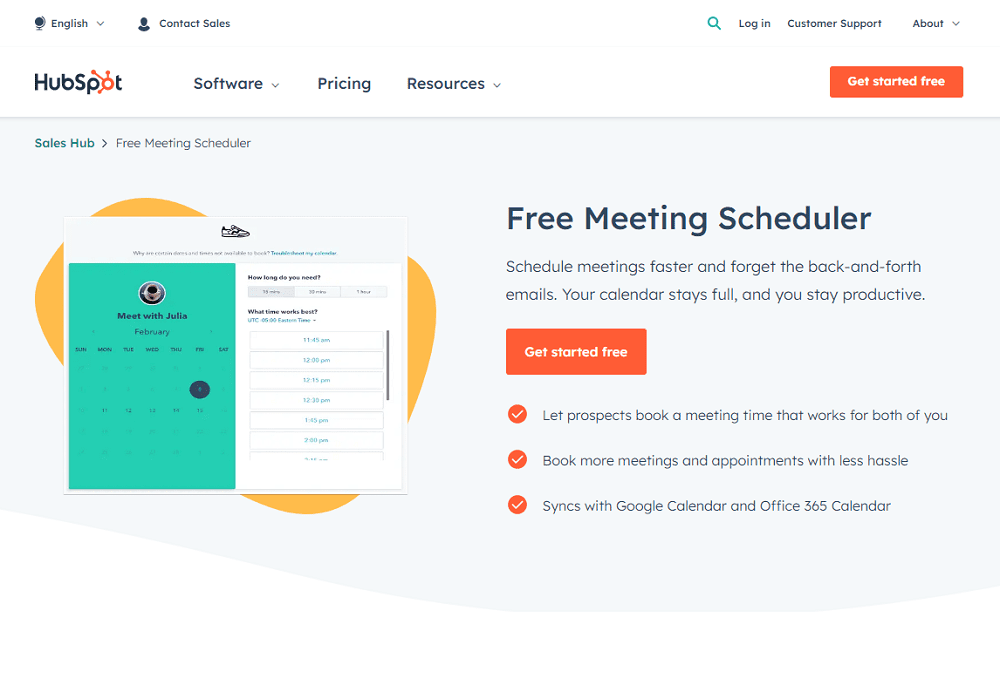 You Can Book Me
You Can Book me is a booking calendar app that can schedule meetings and more. Users set up the app with their address and contact information and then choose a virtual assistant to manage their daily appoinments. You can set your availability, create customised notifications and offer your clients an easy way to schedule an appoinment with you. Google Calendar or Apple Calendar can be integrated so your daily calendar also gets updated with the upcoming appoinments that your clients make through this app.
You Can Book Me has both free and paid options. The free version is more than enough for most users. Click to visit its official page: You Can Book Me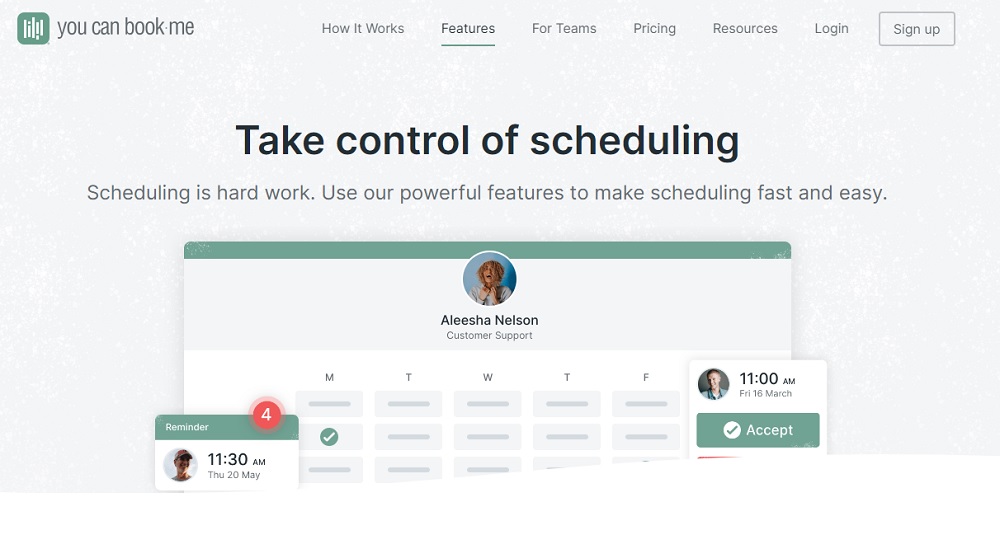 Online Scheduling & Appointment Apps
Online appointment or scheduling apps allow clients to book appointments and check appointments that they have scheduled with you. Both you and your client can re-schedule or cancel the appointments within a time period based on your calendar settings.
If you need help to create your online scheduling app, please leave a comment below or contact me