If you are in search of images, you may want to take advantage of stock image sites that offer stock images for free. Such sites provide high-quality images for all purposes such as visuals for articles, websites, print designs or other projects. However, not all sites that offer free images are the same; some only allow you access to a few usable images while others have a large collection of photos available at no cost. Now I will show you the best three free stock images websites. All of the stock image websites l list here, let you use their images for commercial purposes too. So you wouldn't need to worry about any sort of copyright issues. Feel free to use them as you wish!
1. Pexels
Pexels is a great site to find free stock images for your projects. The site hosts millions of high-quality images that can be used for any purpose. Pexels lets you download images in various resolutions as well. Some images' resolutions are even higher than 40 megapixel! However, l would sugges you to use lower resolutions, if you are going to upload it on your website.
Click to visit: Pexels.com
2. Pixabay
Pixabay is another great site to search for free images on the web. With Pixabay, you can find images for any design project, including websites, print designs, marketing materials or presentations. You can also download images for use later or for use in editing programs like Photoshop or other image-editing applications. The feature that I liked the most on Pixabay is that it lets you search images at specific resolutions and colours.
Click to visit: Pixabay.com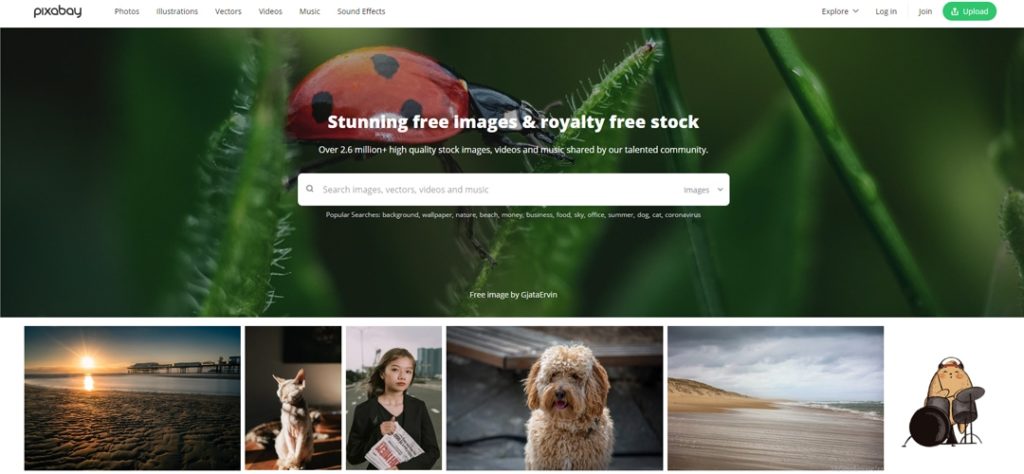 3. Unsplash
The photos on Unsplash are also provided to the public at no cost. However, since they are free, you will have to scroll through a large number of images before you find what you are looking for. It offers high-quality and offer a variety of subjects and styles. When you find your free stock image that you like, you can even add it to a collection to easily find it later. You can also search stock images by keyword or collection name to find what you are looking for more quickly. The main difference between Unsplash and others is that Unsplash is a more "arty" style stock photo website.
Click to visit: Unsplash.com
Stock Images for Free
Using stock images not only help you create your own content, but also adds a professional look to what you create. The stock image websites that l listed are my favourites and l even use them for my professional work. If you liked these sotck image sites, please share this article with your friends so they can also use them.